Here is a graph of recent figures on carbon dioxide levels and global temperature.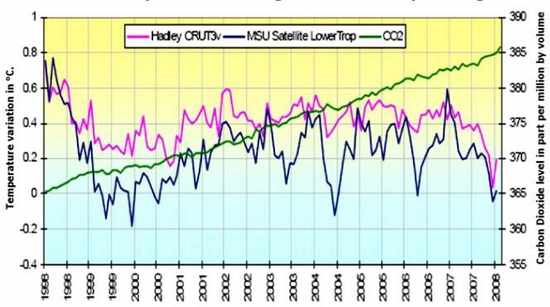 Below I have listed two responses to the current debate on climate change: one from a scientist, the other from a politician.






THE SCIENTIST
(Piers Corbyn, ClimateRealists website)
"There is no evidence that CO2 drives world temperatures or any consequent Climate Change".
THE POLITICIAN
(Gordon Brown, The Daily Telegraph and The Guardian, 5 Dec 09
"People who doubt that human activity contributes to global warming are flat-earthers and anti-science".
ND comment - I expect my elected representatives to make decisions based on rational argument, not ad hominem attacks. Do you think that UK laws should be passed without sound evidence?