This table is an example of what can be found on the site www.bmreports.com/bsp/bsp.php#rolling_demand.

This is what I found on 28 Jan 2012: electricity generated as follows:

47% coal, 24% gas, 20% nuclear, 1.6% hydro, 1.3% wind.

Clicking anywhere on the table, or above, will take you to the site.....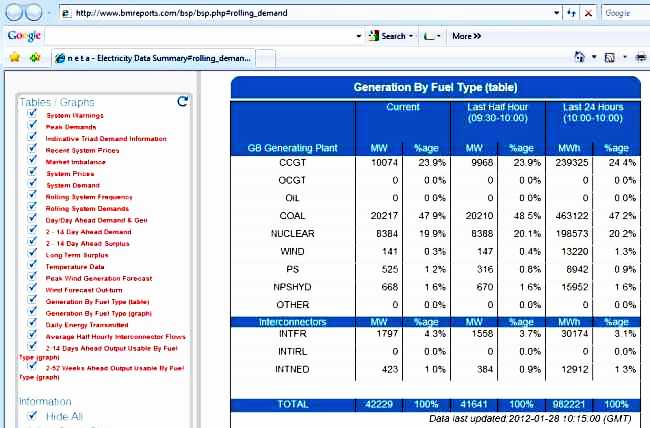 ND, habitat21