The picture below shows the scheme to which Mr. Miliband, Labour Party leader, committed us when he signed the Climate Change Act.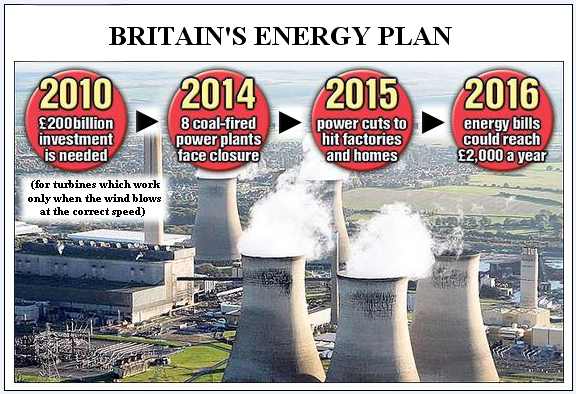 If we continue with it, the £2000-per-year energy bill will soon be with us.

One of the duties of government is to provide affordable power, and a secure supply, 24/7.

Scientists and engineers know that the scheme above will provide neither.


Miliband has said that energy companies are profiteering.

Here are British Gas's costs, reported by a person who objected to paying the Green Levy on his gas bill:

38% Electricity bought from wholesale market:
26% Delivery to homes:
19% Government Green Levy:
12% Operating costs:
5% Profits:

So - 5% is profiteering.

Quadruple it - that's roughly what the government is taking.

Costs obviously passed on to the customer; BG has no choice.

habitat21